35 Restaurants With Incredible Views.
. A beautiful view can so enhance the dining experience, satisfying our sense of beauty as we satisfy our tongue's sense of taste.
Indeed, a dinner at one of these restaurants must be a treat to the senses; each one offers a more stunning view than the last.
1. Asiate in New York, New York
2. Caldera in Santorini, Greece
3. Dasheene in St. Lucia, West Indies
4. Ristorante Grotta Palazzese in Puglia, Italy
5. Ithaa Undersea Restaurant in Rangali Island, Maldives
6. Skyline Restaurant in Queenstown, New Zealand
7. Elements in Scottsdale, Arizona
8. Le Panoramic in Chamonix, France
9. 360 Restaurant at the CN Tower in Toronto, Canada
10. Torre d'Alta Mar in Barcelona, Spain
11. Le Grand Canyon du Verdon in Aiguines, France
12. Siroco in Bangkok, Thailand
13. The Grotto in Krabi, Thailand
14. Soho House in West Hollywood, California
15. Le Jules Verne in Paris, France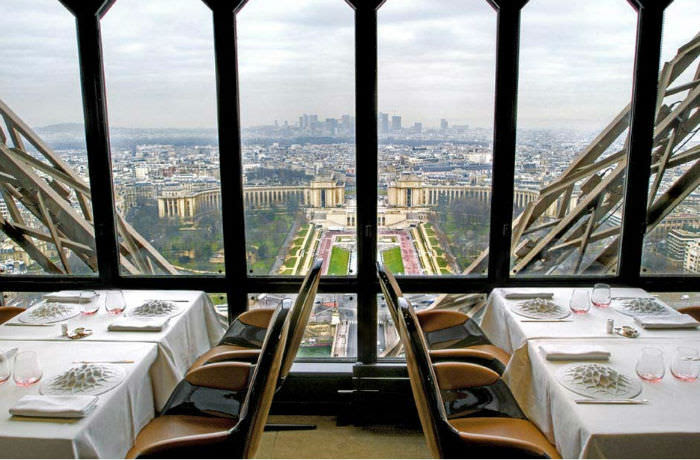 16. Tosca in Kowloon, Hong Kong
17. El Farallón in Cabo San Lucas, Mexico<
18. Piz Gloria in Mürren, Switzerland
19. Ali Barbour's Cave Restaurant in Diani Beach, Kenya
20. Altitude at Shangri-La in Sydney, Australia
21. Baan Rim Pa in Phuket, Thailand
22. Canlis in Seattle, Washington
23. Fangweng in Yichang, China
24. &Beyond Ngorongoro Crater Lodge in Ngorongoro Conservation Area, Tanzania
25. Hotel Edelweiss in Mürren, Switzerland
26. La View in Ubud, Bali
27. Panorama Alm in Mauterndorf, Austria
28. Pierchic in Dubai, UAE
29. Ristorante La Sponda in Positano, Italy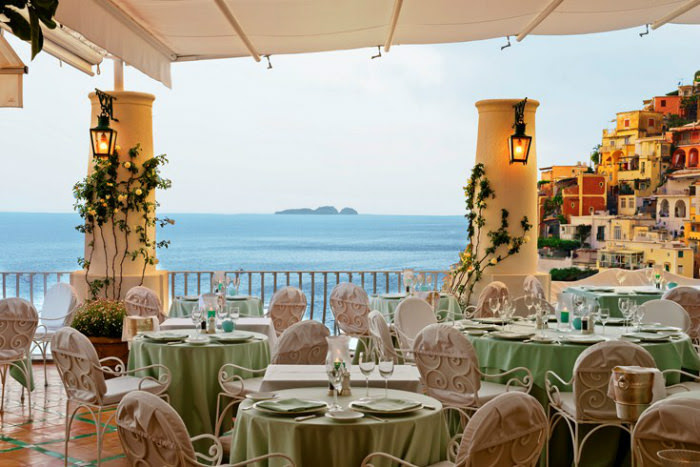 30. Sky Restaurant 634 in Tokyo, Japan
31. The View in San Francisco, California
32.Labassin Waterfalls Restaurant in San Pablo City, Philippines
33. The Rock in Zanzibar, Tanzania
34. WP24 by Wolfgang Puck in Los Angeles, California
35. Two Oceans in Cape Point, South Africa